I started at SCMS as a substitute teacher. It didn't take long for me to fall in love with the students and want to be here on a full time basis. The opportunity to become a teaching assistant was a blessing. I work with a wonderful group of teachers .
AND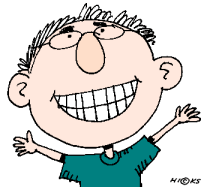 The students here are great!
I am originally from Michigan, but I have lived in Florida, Idaho, California, Washington and now here. Tennessee is home now, and I like it here best of all.
I have 3 grown children, 2 daughters and a son. My oldest is married and has blessed us with a grandson, Corbin, and a granddaughter Alyssa; they know that Nana lives in Tennessee home of the VOLS!
I also share my home with a retired racing greyhound, Salty. If you ask him, he lets me live in HIS house. He is very spoiled, and my students get to hear all about Salty Dog.
Thank-you for sharing your children with me.